Our iconic and seasonal product: the crespella.
January 27, 2023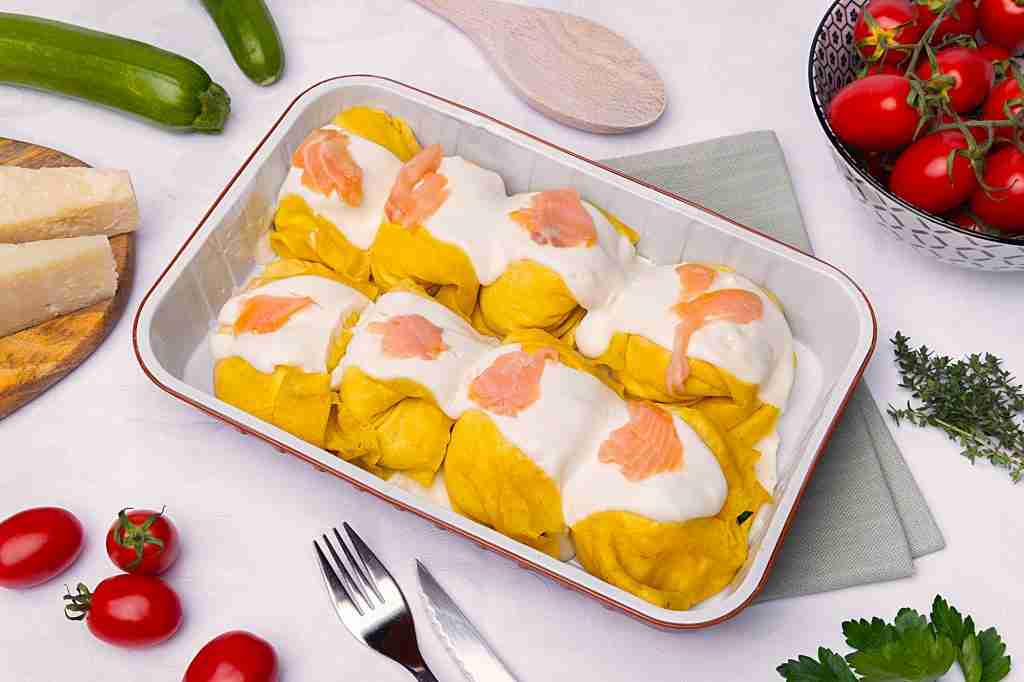 Among the proposals for our production of the most iconic dishes of the Italian gastronomic tradition is our crespella.
A genuine dish produced following the traditional recipe: a few ingredients (flour, milk and butter), bèchamel produced internally and cooking method as you were at home.  
What about fillings? Through seasonal ingredients in five different flavours:
– zucchini and Morlacco cheese,
– asparagus,
– salmon,
– radicchio from Treviso
– mushrooms
The product is available in a 1 kg pack, ideal for the deli-counter or ho.re.ca market.
 Contact our sales office at: export@gastronomiailceppo.com to get information on prices and availability or customized offers.