Grandma's Veal in tuna sauce
July 18, 2023
Slow-cooked, low-temperature veal in tuna sauce from grandma's recipe book

Although believed to be hailing from Turin, this famous Italian dish originates in Milan. The recipe for veal in tuna sauce was first written in a Milanese cooking book dating back to 1829. In this book, Felice Luraschi talked about "veal used as tuna" as a rump of veal that is salted for a couple of days, then cooked with the addition of a little stock and left to rest in oil for at least four days.

Anchovy sauce was then added in 1853, and within a few years it was substituted with tuna, which was easier to preserve. The mayonnaise-based tuna sauce that we know today was added to the "Silver Spoon" book in 1950.
Our four steps to product quality: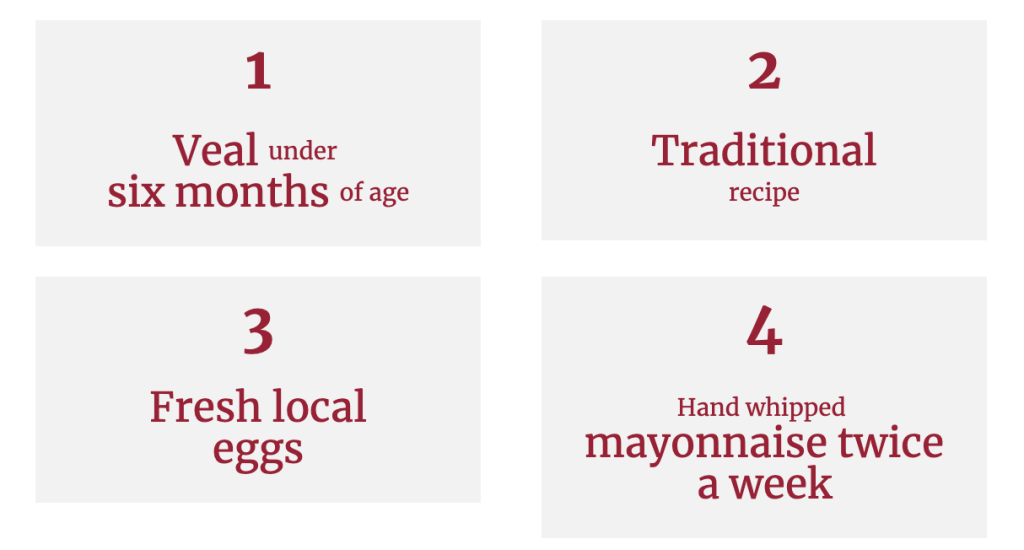 For further information, please reach out to:
📩 export@gastronomiailceppo.com.