Our summer salads are versatile, ready-to-eat, and ideal for a take-out meal.
Discover our range:
📍Spelt and barley salad
📍Rice with vegetables and shrimp
📍Rice salad

Our summer salads are perfect everywhere. They are the perfect to-go meal for the whole family because they are fresh, light, and convenient. They are also great at the office as they provide homemade quality food during a short lunch break.
Most importantly, they satisfy the demands of a balanced diet because they include grains, crunchy seasonal vegetables, and protein.
The 4 steps to product quality: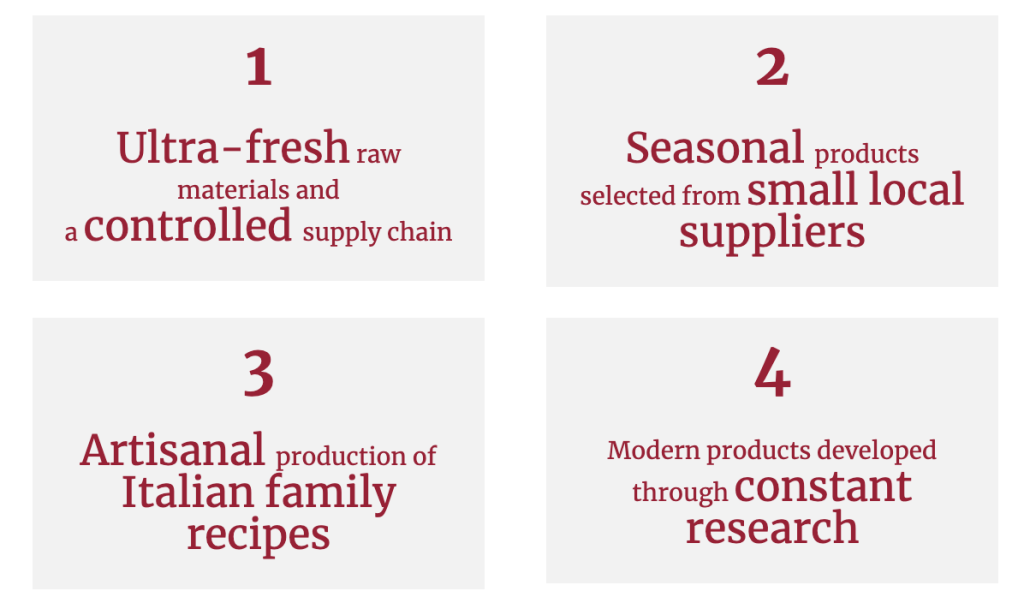 For further information, please reach out to:
📩 export@gastronomiailceppo.com.